Diamond Discussion - 2020
---
---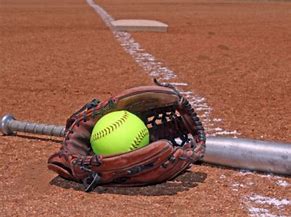 ---
2021 Diamond Discussion Update
James Will, General Manager Parks Recreation Department was truly a sounding board and advocate for MHMSA and our programs. With a lot of conversation, we are now utilizing 2 diamonds at the Moose Slo Pitch complex one night a week and a great condition diamond in Southridge 4x week. MHMSA acknowledges that a lot of work still needs to be done to create fair and equitable access, compared to hardball and slo pitch programs. With a renewed commitment from the City, a consistent growing program and a push from our executive to build our own facility - we are sure to reach our facility goals together.
~MHMSA
As follow up to our membership interested in the development and conversation with the City of Medicine Hat regarding softball facilities, please take a few minutes to view communication, photos and a video of support from our players/coaches and invested community members. Below are also links to the Medicine Hat Newspaper articles and Chat TV interviews.
Be an ALLY. Voice your support for equitable, safe access to facilities for Medicine Hat Minor Softball.
2020 Original Email to City of Medicine Hat Parks + Recreation, Mayor and City Councillors: here
Email Communication 2: here
Email Communication 3: here
Email Communication 4: here
Photos of Diamonds: photos
Please note: Communication from the original email was received from James Will, General Manager Parks Recreation Department and 2 city councillors: Phil Turnbull and Kris Samraj
Both Phil Turnbull and Kris Samraj called Michelle Campbell, MHMSA President, to discuss concerns and expressed an interest addressing our concerns.


Community Support
Video of Support: video
Summary: As of mid-November, after email communication #4 a meeting was held with James Will (Parks/Rec Manager) and MHMSA: Michelle Campbell, Scott Plouffe, Chris Grad, Jay Pinnell, Josh Hudson, Scott Kelly. It was a very good meeting, one which MHMSA left feeling heard + understood and optimistically looking forward. Both groups (city and MHMSA) left the meeting with some "homework" and will reconvene either December or early 2021.
Remaining diligent in our pursuit of safe, quality, equitable facility access must be a goal for MHMSA.